After you choose "Graphs", "Legacy Dialogs" and then "Pie" from the menu, the following box will appear.
You must select how your data is grouped and then press "define" to get the next dialog box: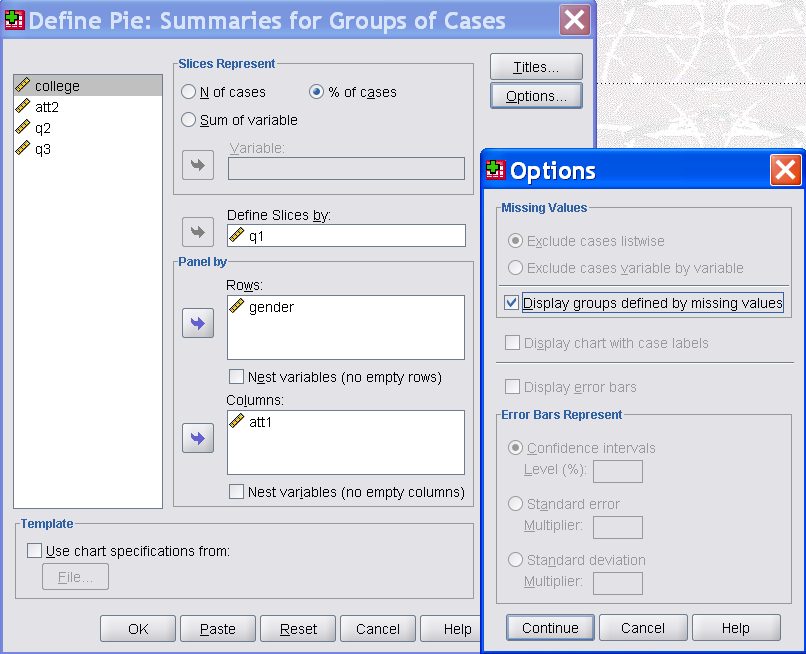 Now you must select the variable that you are going to use to define your slices. (variable q1 is chosen in this example.)
You may also split your data based on the Rows and Columns in the 'Panel by' in order to compare the pie charts for different combinations of Row and Column variables.
In this example, we split the data by Gender as Row and College as Column. The output will be many pie charts, one for each combination of Gender and College.
Click on 'Options' to open 'Options' dialog that allows you to decide how you want to treat missing category. Click Continue to close the 'Options' dialog box, then, click OK to create Pie Charts.
Other changes can be made to the other default choices, if you desire.